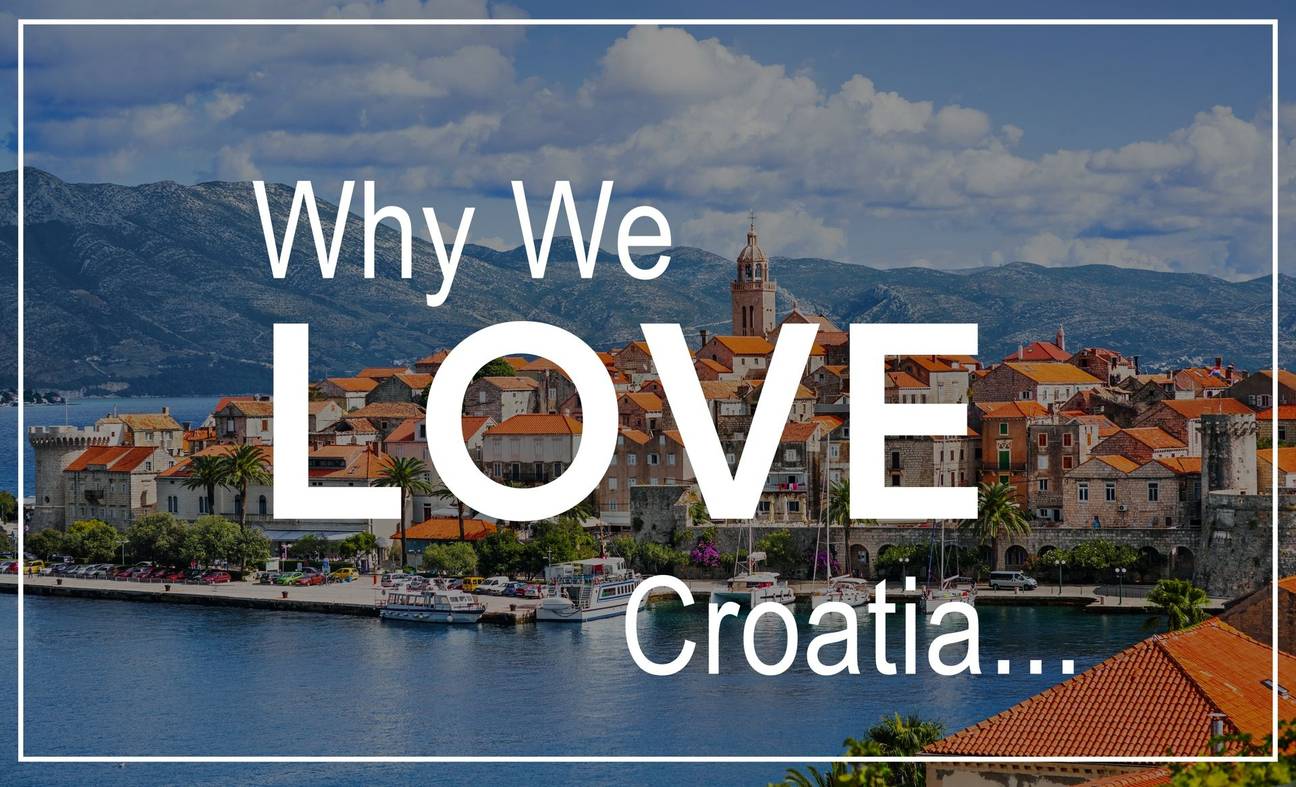 We are extremely excited to be returning to Croatia, and here are our top six reasons to go!
Croatia's Beaches
With over 1,000 kilometres of coastline and 1,244 islands there are an abundance of beaches in Croatia! Whether they are adjacent to crops of trees or vegetation, close to picturesque harbours, or overlooked by stunning scenery, one things for sure ... being on a Croatian beach is a beautiful experience!
Music, Theatres & Festivals
Music and theatre touches many aspects of life for Croatians, during any stay it is a great idea to enjoy some local music and watch a dance or theatre performance! Croatia hosts many summer festivals that bring locals and visitors together, usually with the sparkling Adriatic in the background. From live music at Fishermens Nights to Pula's film festival and Porec's celebration of street life - there's so many to enjoy!  Hopefully in 2022 we will see the full programme of events back on across Croatia.
Croatian Islands
Scattered into the Adriatic across the length of the mainland are Croatia's beautiful islands. Only 47 out of the thousand plus are inhabited and no two are the same, landscapes differ and they each have distinct heritage and traditions - there is simply so much to discover! From the decadent crowd that Hvar attracts to the smaller Elafiti islands like Sipan, they make for perfect relaxing breaks for couples, far from the crowds.
Croatia's National Parks
From Karst-limestone caves and beautiful mountains to wild forests, waterfalls, and meandering valleys, you can see why Croatia is well known for its amazing landscapes! There are eight stunning national parks to visit, from the Brijuni islands through Plitvice Lakes to the island of Mljet. Among all of these landscapes, nature thrives. Birds, including birds of prey are here including the rare Eurasian griffon vulture on the island of Cres, to bears, lynx, mongoose and dolphins!
Croatian Cuisine
Croatia's cuisine is fresh, multi-faceted and really exciting - it is a reason in itself to make a trip to the country! You can literally taste your way around Croatia, as each region has its own style. Croatian cuisine has many different influences, from Italian style seafood risottos to a very Turkish take on how to do coffee. Brac, Cres and other islands are famous for their lamb specialities also. 
Croatian Architecture
To get to know this diverse and colourful history, a good starting point is to go through Croatia's impressive heritage buildings. There are many architectural styles in Croatia from Classical era buildings like the Pula Amphitheatre to other eras also leaving their mark, these being Pre-Romanesque, Renaissance, Baroque and Vienna Secession. Visit Sibenik Cathedral, Dubrovnik and Hvar's palaces for Renaissance, Varazdin or Osijek for Baroque and Nin, Zadar for Pre-Romanesque!