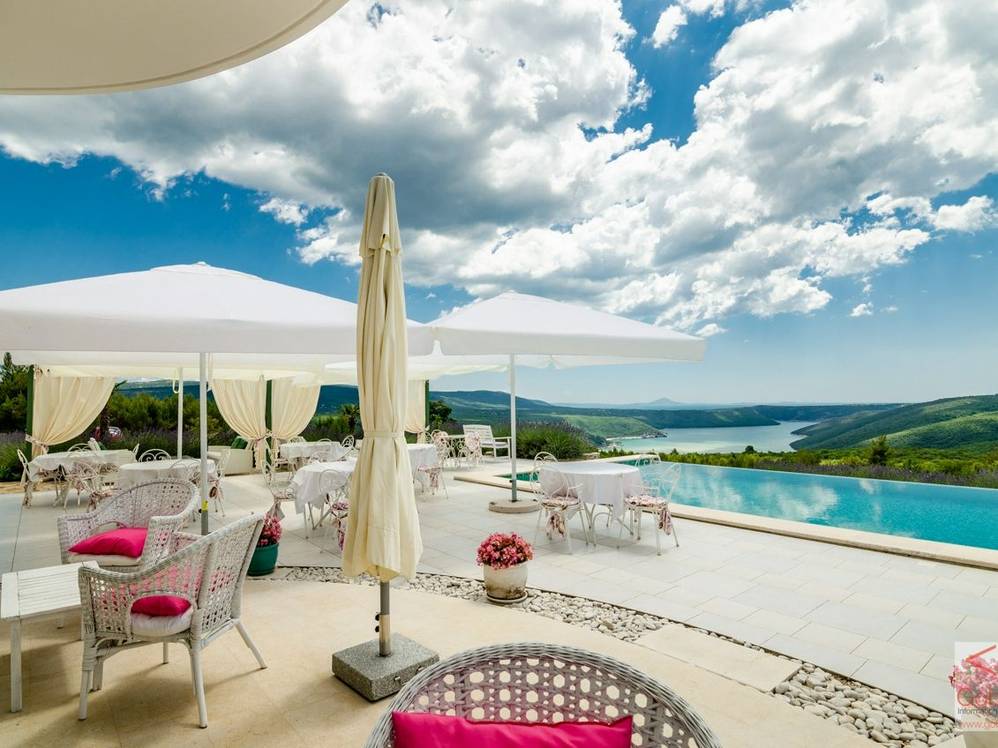 With a strong influence from its Italian neighbours across the Adriatic sea, it comes as little surprise that Croatian ice cream (Sladoled) easily rivals the best Italian gelati in quality with an endless choice of every conceivable flavour.
Beautifully presented and displayed in large glass fronted ice cream fridges it is almost impossible to resist the temptation, especially on a hot sunny day.  Go on. Try one! Or two or…………..as we do – have a double cone with double scoops to get 4 flavours in one.  Caramel, vanilla, coffee and toffee is a particular favourite bringing back fond memories of our first visit to Supetar in Brac.
Still on the subject of fine cuisine.  have you ever tried the simplest of dishes ?  Truffle oil pasta.  Now this really is, simple yet tasty.  Just boil up the pasta of your choice, it could be linguine, fettucini, or the humble spaghetti.  Cook till al dente, drain,  then toss in either white or black  truffle oil.  If the budget runs to it – then extra truffle grated over the top adds that real truffle kick.  
The best place we tasted this was in Barban at Villa Stefanija with a dry white wine at lunchtime its not wonder we were still there at 4pm Fab!   My colleague has just reminded me that when she was on a recent cruise in Kvarner, she had a combination of both, namely, salt and pepper ice cream with truffle oil – she was't overly impressed, preferring those taste experiences separately, but you can't say its not adventurous.
Its no good, I am taking a break from selling holidays to Croatia for 2014 right now, all this talk of food means I need truffle oil pasta myself! I'm off to go and make some. Hope you try it sometime and enjoy as much as we do!