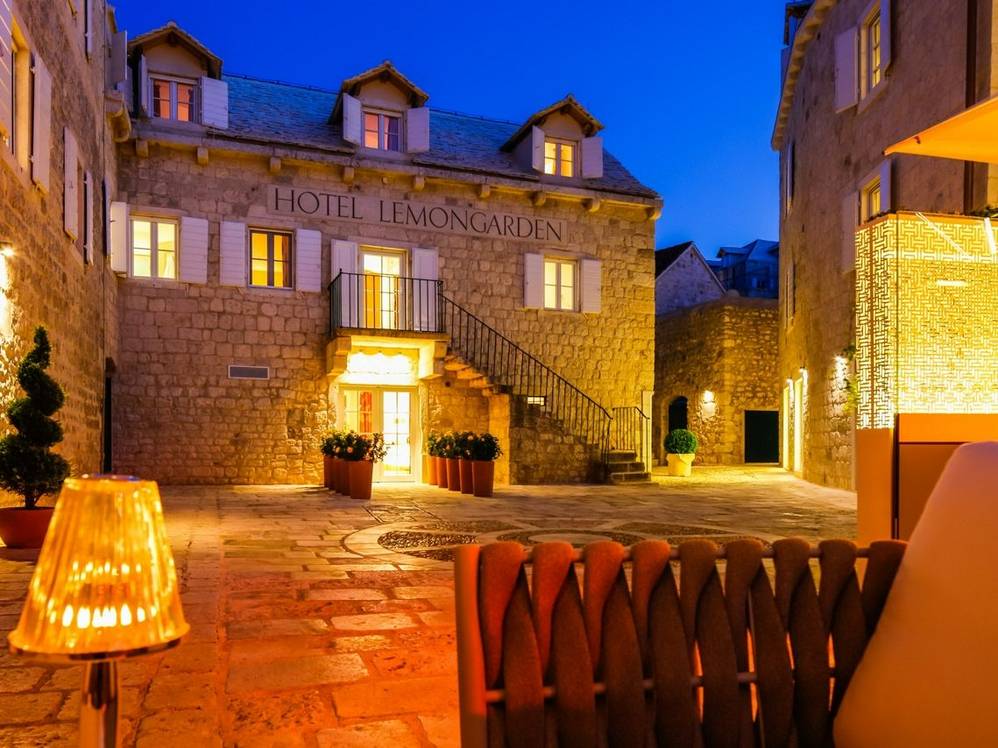 Being small and specialist, as we are, it's been all hands to the pump looking after guests, organising twin and multi centre holidays,  as well as ensuring the smooth running of some pretty complicated cruise, adventure and luxury itineraries.
So what shall we take a look at this time? Well something we're often asked about is 'totally getting away from it all' so – here are the Completely Croatia's selection of the top 5 Hotels in Croatia with a private beach.
Hotel Damianii, located some 40 minutes south of Split, yes, it does front onto the main coastal road, BUT you'd never notice.  With its own private sandy beach, complete with cabanas, sun loungers and parasols and a drinks and snack service, its a fabulous location.
Our perennial favourite and top seller, Hotel Bozica, on the sleepy island of Sipan.  A large beach, platform in style, has steps and a gently shelving section to access the warm Adriatic Sea.  There are more than enough sunbeds and parasols.  Some tucked well out of sight for privacy.  There is also a beach bar serving snacks and drinks throughout the day.  Just gaze and the turquoise water in total comfort and peace.
Bracka Perla on the island of Brac is a cluster of stone buildings complete with its own pool and decked sun area.   It has a private access to the public beach, but given the shadey location of the pool, most guests opt to stay here all day…. again friendly staff are on hand to provide light refreshments. So – ok – perhaps the private beach not accurate here, but its a humungous  private pool area !
The newly opened Lemongarden Hotel in the quaint fishing village of Sutivan is the first 5 star hotel on the island of Brac.  It has its own private sandy beach about 5 minutes from the hotel.  But don't worry – there is a golf cart on hand to take you.  The lovely beach bar here has a feeling of the Caribbean and the beach itself has unparallelled views.
And finally, the ultra sophisticated Boutique Hotel Alhambra on the island of Losinj in the Kvarner region (up at the top of Croatia, near Pula) also has a private beach where guests can enjoy total privacy and only the very best service. Whether you are staying in the newly constructed part of the hotel or the very sympatico renovated more 'characterful' section, total luxury is assured.