This is the region of Croatia that visitors from the UK know best. It is a huge area which starts near Zadar in the north of Dalmatia and stretches right down and beyond to Cavtat in the south, finishing at the border with neighbouring Montenegro.
The area is beautiful and dramatic with some of the longest pebble beaches in Croatia and where, in places, massive white-grey stone mountains tower above – this is especially spectacular in the Makarska-Baska Voda area south of Split. An unforgettably beautiful region of medieval villages, coastal resorts and towns, vineyards as far as the eye can see, great food and wine and a tradition of "klapa" which has nothing to do with clapping but is the traditional form of 'a capella' singing (usually by groups of men although things are changing a little) which is handed down through generations. Due to the size of the region, for ease, we look at the region in three parts:  Northern Dalmatia, Central Dalmatia and South Dalmatia-The Dubrovnik area.  We mention the region's islands and please see our "Croatian islands" section for more detail.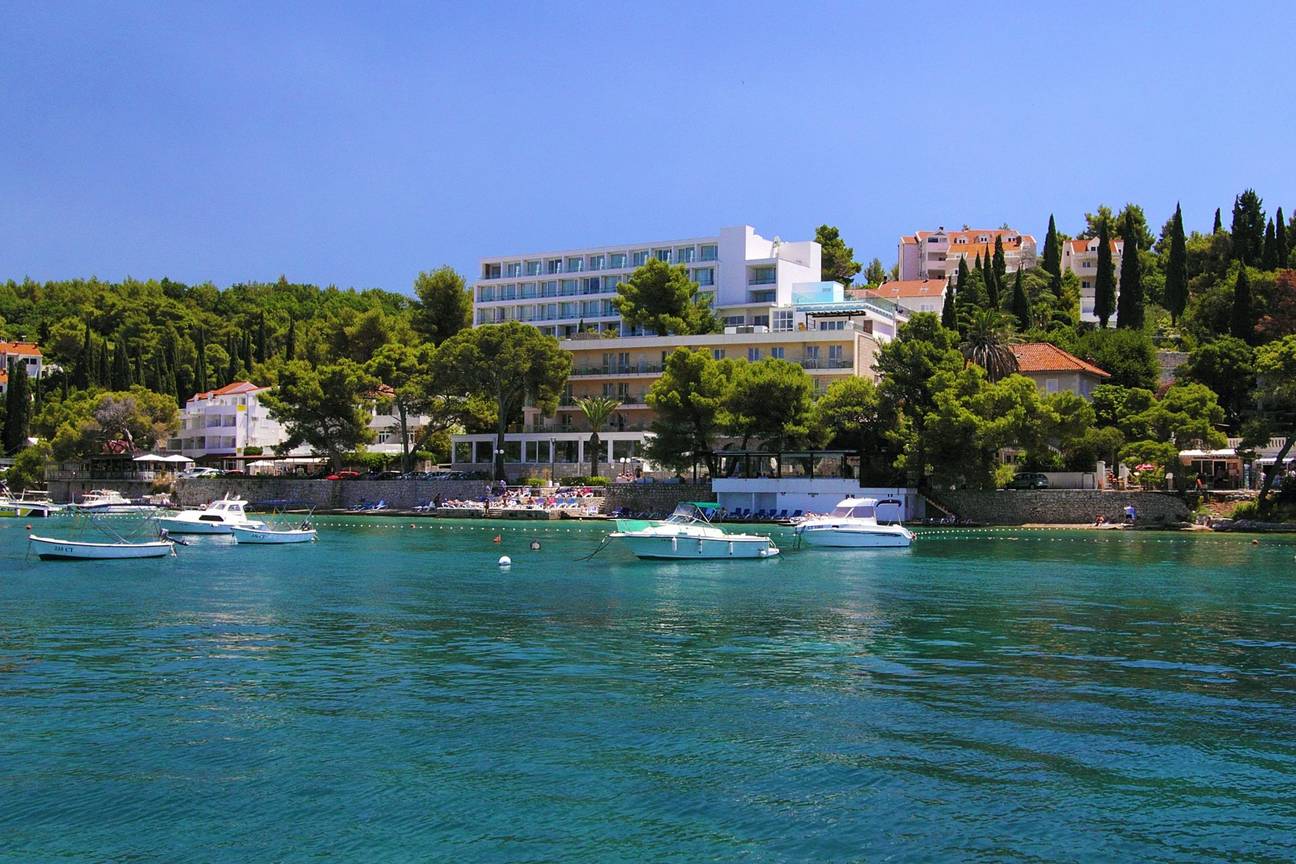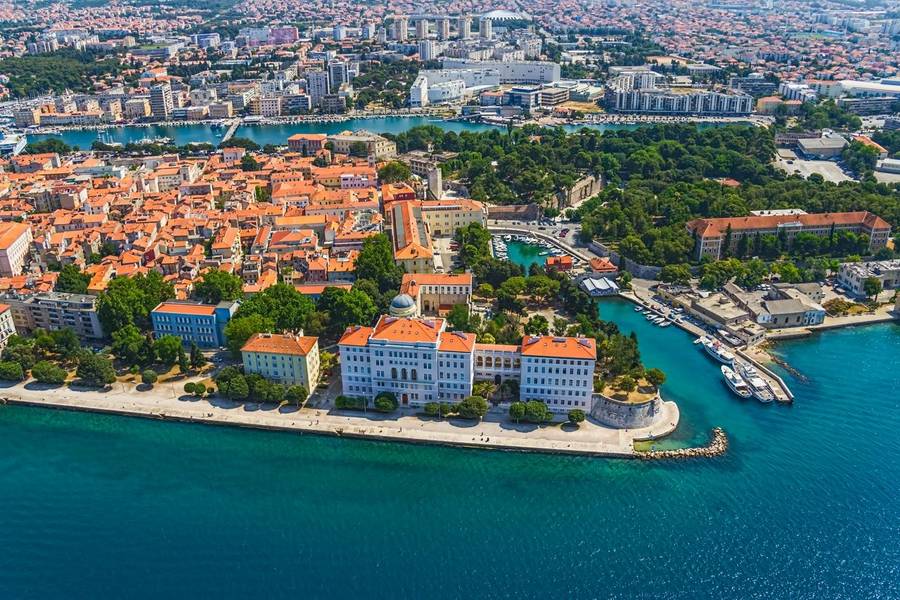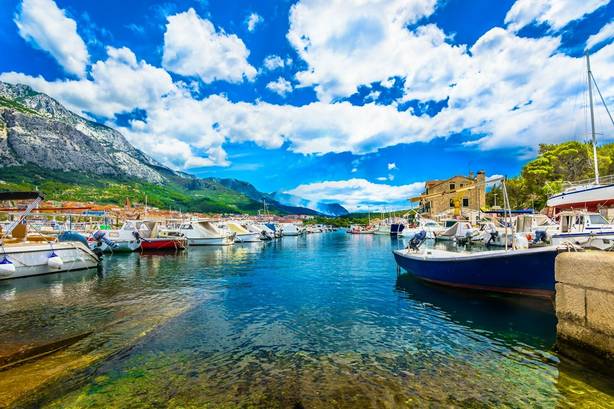 Central Dalmatia
Famous Split, Croatia's second city sits right in the middle of this region looking out to the fantastic islands of Solta, Brac and Hvar (see our "islands" section"). This region has a serious wow factor where a beautiful coastline, majestic mountains and historic towns meet with modern resorts offering some of the longest beaches in Croatia. Split is now as sought after as Dubrovnik and hotel accommodation sells out fast. It's a thriving and vibrant city with many architectural styles. Roman Emperor Diocletian was born near Split and had his retirement home (Diocletian's Palace) built here.   The palace and the old core of Split are UNESCO heritage sites.  There are indeed museums but Split is alive with both locals and visitors enjoying coffee in cafes  on the palm tree lined Riva waterfront and open air concerts in the Peristil during July and August. The sandy beach at Bacvice is close to the famous five star Hotel Park. Close your eyes and you may feel as if you are in the South of France. Ferries to all the islands, south to the Dubrovnik area and to Italy depart from Split's bustling port.
Thirty minutes to the north of Split is Trogir, a beautiful walled old city like a mini Dubrovnik, also a UNESCO heritage site. Our Croatia expert claims that there are "more jewellery shops in the narrow streets of Trogir's old city than anywhere else in Croatia". Beware. There are good beaches on neighbouring Ciovo island (connected by bridge) and a regular boat service to Split from June to September. Around ten minutes to the south of Split, Podstrana is the place to choose if you want the feel of a beach resort yet are still close to the city. The five star Le Meridien Lav Split here has a glorious pebble beach and some good restaurants at the sparkling marina beneath the hotel. 90 minutes south of Split, the stretch of coast often called the Makarska Riviera is a haven for beach lovers. In Makarska itself, Tucepi, Baska Voda and Brela the pebble beaches are very long with stylish cafes and restaurants along the promenade and fragrant pine trees providing natural shade for those who seek it. Excellent boutique shopping in Split, Trogir and Makarska.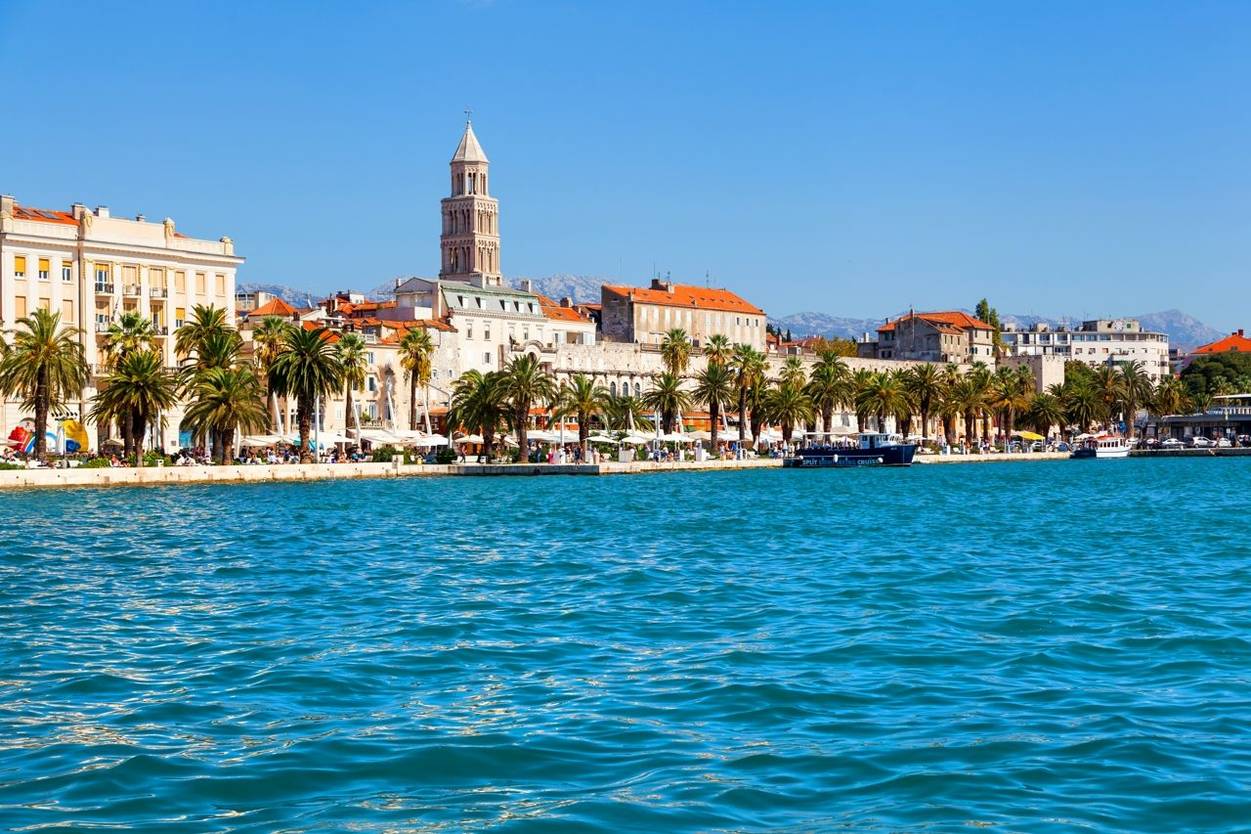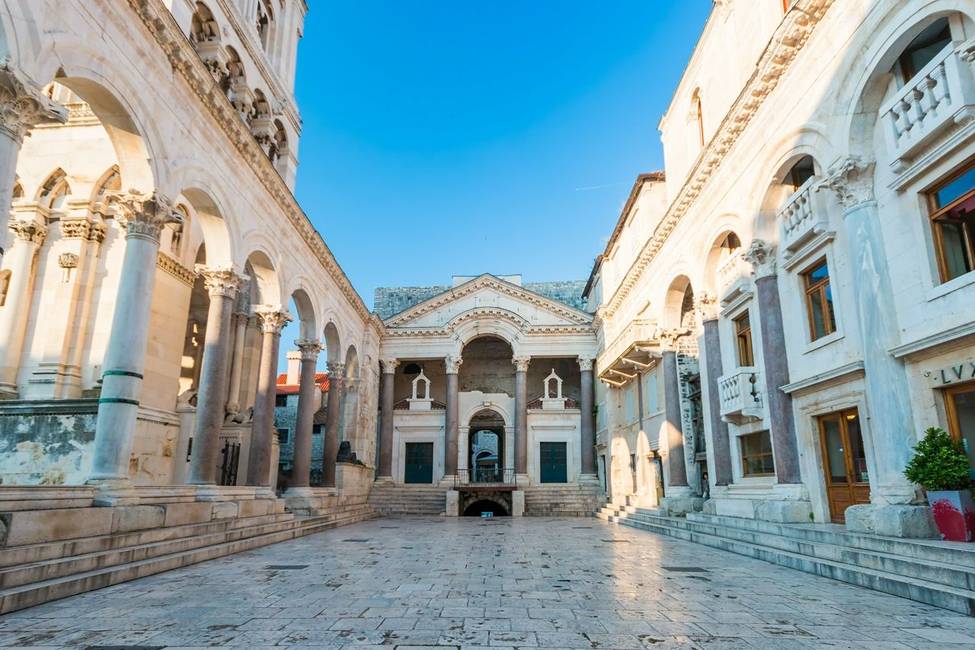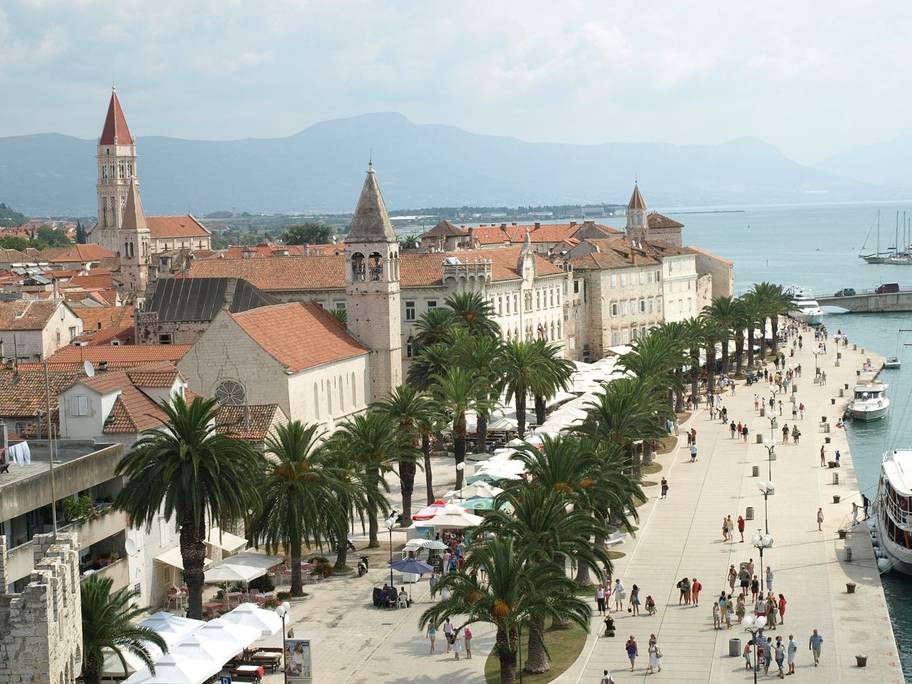 Northern Dalmatia
Probably the best-known places here are Zadar and Sibenik on the coast. A look at the map shows some islands that you may have never heard of.  Closer to Zadar there are day trips to some of these including Olib, Vir and Pag. The Kornati National Park consists of over 100 small islands and reefs (most are uninhabited apart from the occasional shepherd and his/her sheep) . A day's excursion takes you among what appear to be pearl drops on a blue carpet – this is Kornati and trips are usually available from Murter, Biograd na Moru and near Sibenik. Zadar itself has a rich culture and the Ancient city walls gained UNESCO Heritage status in 2017. The striking "Kalelarga" street and Forum are testament to the Roman period. More recent attractions are the "Greeting to the Sun" and "Sea Organ" (think colour and then music of the waves) which have truly revived the Zadar waterfront.
Sibenik is about an hour south of Zadar and has an enchanting old town of winding stone streets and is home to the Cathedral of St Jacob with its unmissable golden dome.  Scenes from world-famous Game of Thrones television series were filmed at some of the Sibenik fortresses! Michelin star restaurant Peligrini is here. Primosten has an award-winning marina, perfect for sailors and yachtsmen and craft can be hired (subject to holding the correct licence). Split is the main access port for the islands of Solta, Brac and Hvar, possible the most famous island in Croatia.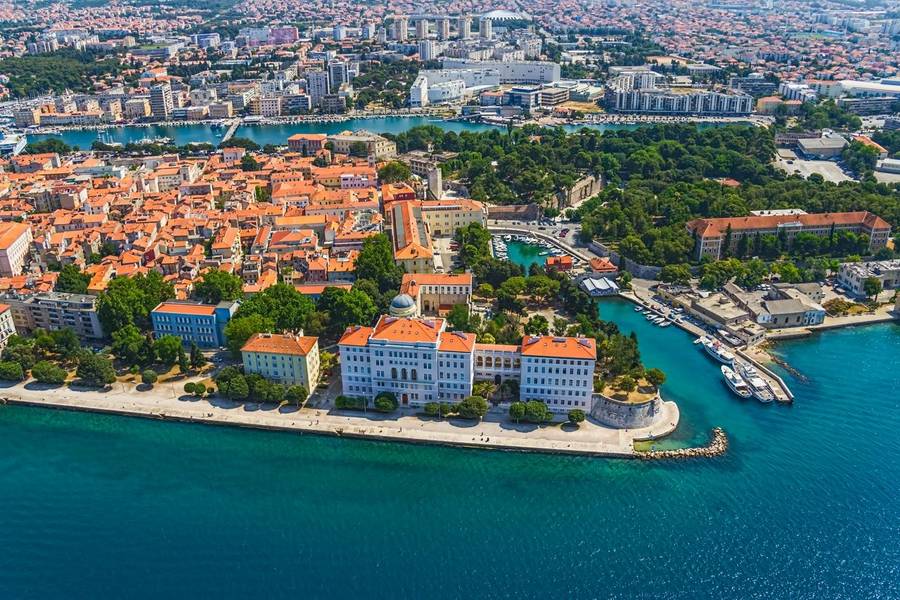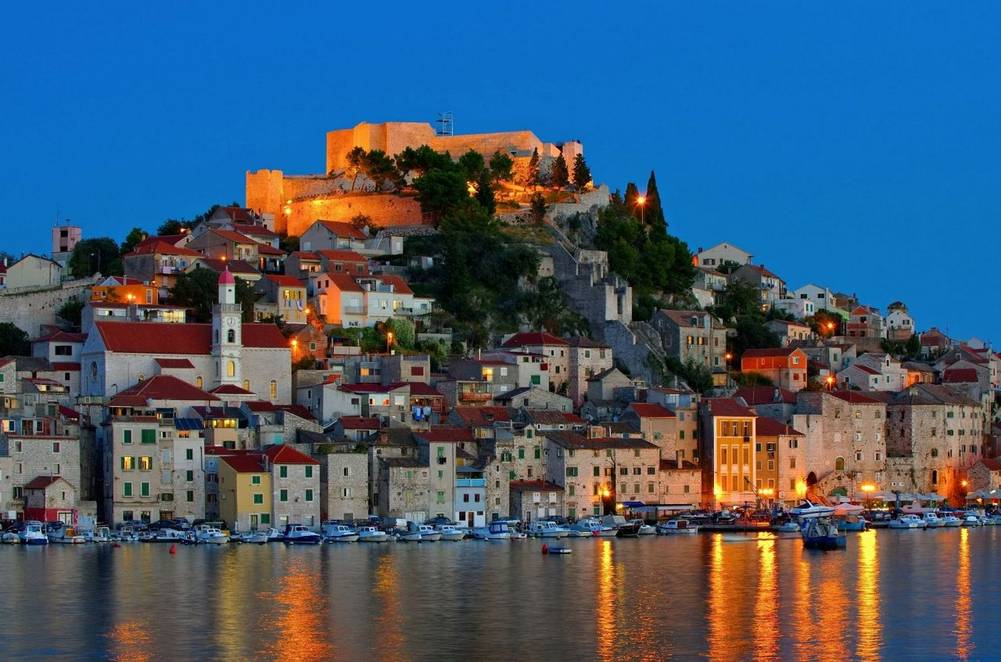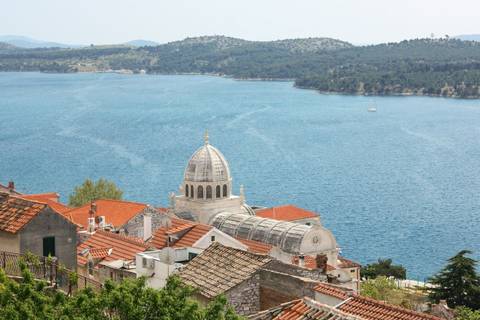 South Dalmatia 
Without doubt, Dubrovnik is the most famous place in Croatia. Most people refer to the old city when they talk of Dubrovnik and indeed the place is unique – a walled city right on the city. The cultural heritage is breathtaking with Renaissance and Gothic Palaces and churches side by side, polished Stradun (main street), ornate squares, exquisite  fountains and towers, all encased by defence ramparts, built between the 12th-17th centuries, almost two kilometres long and with a maximum height of 25 metres in place which can be walked in around 90 minutes at an easy pace. Our Croatia expert suggests you take guided tour of the old city, she says "people often think that they dont need a guided tour but trust me, you will miss so much here without one. Usually maximum of two hours you will see the cloisters, the old pharmacy, Rector's Palace, the Orthodoc church, the old orphanage and one of the oldest synagogues in Europe".
Dubrovnik's old city is a UNESCO Heritage site and a place that George Bernard Shaw called "the Pearl of the Adriatic".  A cable car takes you up to Srdj hill for fantastic views over. There is more to the region than just the famous city. To the north of Dubrovnik, the green and unspoilt Peljesac peninsula produces wine, fruit and salt and is worth a visit. Visitors heading for the island of Korcula will cross the area on their way to the little port of Orebic and it is on the Peljesac peninsula that you cannot miss the great walls of Ston which can be walked at a gentle pace or more vigorously during the annual Ston Marathon.
Just as Dubrovnik starred in the television series "Game of Thrones" so too did the Trsteno Arboretum about 30 minutes north of the city. Amid 400 species of plants and trees and Neptune's pool, battle scenes were played out. During your holiday, visit for a more tranquil experience. Islands near Dubrovnik include Lokrum (a 10 minute boat ride away from the old city), the pretty Elafiti islands of Sipan, Lopud and  Kolocep together with Mljet and Korcula a little further north west. Please see our "islands" section. Barely 25 minutes south of Dubrovnik, Cavtat is a favourite with visitors from the UK.  Set in a beautiful horseshoe shaped bay with a walking path winding up to the hilltop white Racic mausoleum, quaint stone squares and churches and a wide, cafe-lined, seaside promenade (traffic free in summer months), many people return to Cavtat again and again. On the same stretch of coast are Mlini and Srebreno, quieter spots and all are connected  to Dubrovnik by bus and the more charming water taxi service. The Konavle Valley is the fertile inland valley that extends from Cavtat across to the hills which present the border with Bosnia-Hercegovina. This is a place where long  traditions live on.