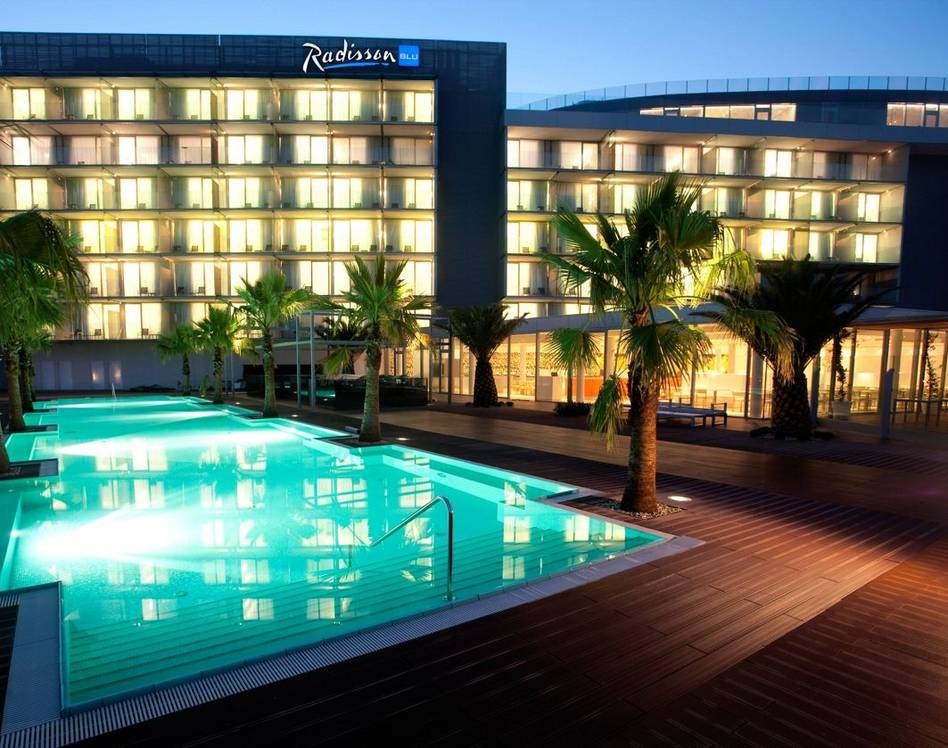 This week, we have seen the peak Summer Croatia holiday season enquiries begin to stream in which is good news for us, although a lot of the smaller family run properties are already fully booked for July and August.
Our fellow Europeans don't seem to leave it as late as we do when it comes to planning and booking their summer vacations! With this in mind, here is our top 5 pick of the bunch for family holidays in the larger hotels in Croatia:
Adriatiq Hotel Zora 
In pretty Primosten, from here its easy to get to the Kornati Islands, Zadar and Krka National Park for fun family days out with some activity holiday activities thrown in.
Grand Hotel Park
Right on the beach and in the middle of Lapad Bay with lots of little bars and restaurants close by and handy for Dubrovnik Old Town.
The Radisson Blu Resort 
Has so much going on its possible to spend a week here without leaving the complex (apart from the resort's wooden boat which plys between Dubrovnik Old Town and the Resort, which is located just outside Orasac,  all day ever day).
The Lafodia 
On the traffic free island of Lopud has a lot going for it – not least are stunning views, and plenty of action packed organised entertainment.
Croatia cruise
A real snapshot of Croatia, hopping the islands over a 7 night period.  Calling in at small ports, it's the ideal holiday to Croatia to take in a lot in a short space of time.  International audiences take these as well, they're not just packed with Brits  so a really international holiday experience.  And ages from 20 – 90 as well, a real mixed bunch !  Our boats are all top quality and have a maximum of 30 guests, so nothing too large and amorphus – just good fun taking in the views along the Adriatic coast.
This week we had a situation where we were very glad a customer had taken out insurance at the time of booking their Dubrovnik holiday – so they were totally covered as, sadly, they had to cancel through ill health.  Its something that many people don't realise.  They think of taking the insurance out prior to travel so their personal effects are covered in the event of theft, or similar whilst they are away.  But not many (myself included) realised the importance of having insurance at the point of booking the holiday.  Otherwise  the insurance company is completely within their rights to decline any liability or indeed compensation.  And possibly would receive undeserved poor PR as a result.
We always ask customers to provide us with their insurance details at time of booking which allows us to flag the importance of this which may often be overlooked.