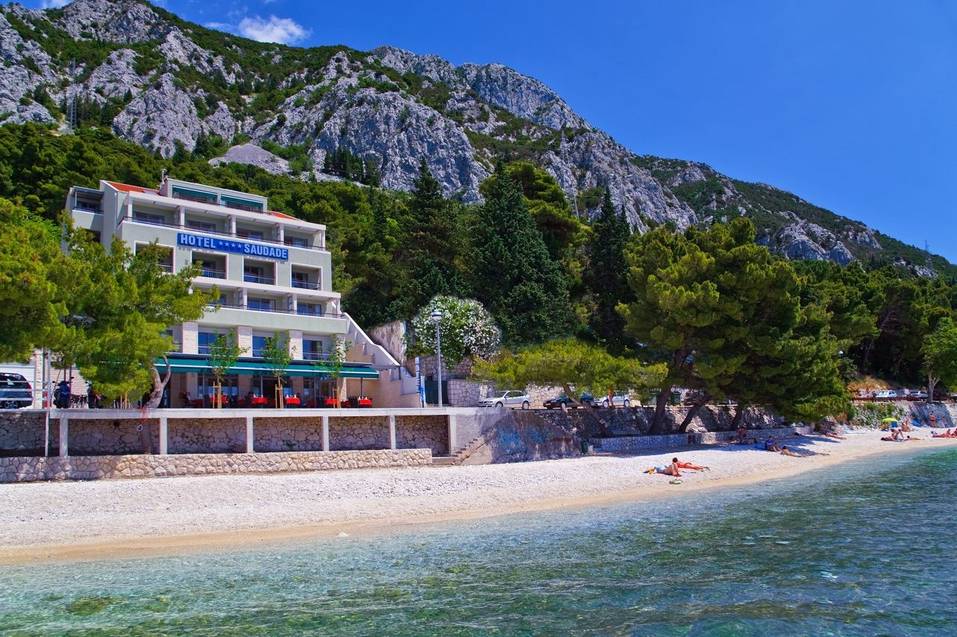 Holidays in Croatia continues to be the hot spot for Summer 2014 with interest already incredibly high for next Summer.  In fact British visitors to Dubrovnik are up by 40% this year.
This week we added a fab new property for 2014.  On the island of Hvar, its in a really peaceful quiet spot, close to the village of Vrbanj.  Which is about 20 minutes from Hvar Town and Stari Grad where you can pick up the nearest ferry to other islands or the mainland to Split.
The Quaich (pronounced QUAKE) is an ancient Scottish drinking cup, designed to offer guests and warm welcome upon arrival and God speed upon departure, so it's a lovely name to be associated with a holiday place.  Run by Christine (Scottish) and Mick (English).  The couple fell in love with Hvar and spent many years overcoming the strains of Croatian law, poor weather, and physical work.  The result is the most beautiful oasis of peace and tranquillity.  Simple luxury is how Mick and Chris like to describe it – and it certainly fits the bill.  Chris is a talented cook who is happy to prepare an evening meal for you – don't be surprised to see haggis featured somewhere on the menu – a nod to her Scottish heritage.
Mick also provides jeep safaris of the area and a days sailing can also be arranged.  This is where our Boss likes to go to totally unwind, far from the madding crowd, but with everything on hand to make for a perfectly idyllic relaxing time.  It does book up incredibly early though so we recommend chatting to us sooner rather than later.  It's been particularly popular this year as part of a multi centre Croatia holiday as well.  It's a superb place to drop into for 3, 4 or 5 nights.
We have learned this week too that Fort George, an ancient military building on the island of Vis,  originally built by the British in the 1800s is to become a tourist retreat.  The first phase has been completed this year and there have already been several concerts and part of the Split Festival also visited too.  Vis is the perfect place to visit to really feel like you have gone back in time.  Its definitely got a real feel of the 1950s.
And finally – what amazing feedback we have had this year from holidaymakers who were sensible enough to take our advice and visit the newly opened Hotel Saudade.
Located in the sleepy part of the fishing village of Gradac, its ideally placed for day trips to the islands of  Brac or Hvar, but given you are right at the end of the promenade and can fall out of the hotel onto the beach, you may not move at all.  The staff here have won plaudit after plaudit  from Completely Croatia guests this year for exceptional customer service giving them the best memory of their holidays to Croatia.