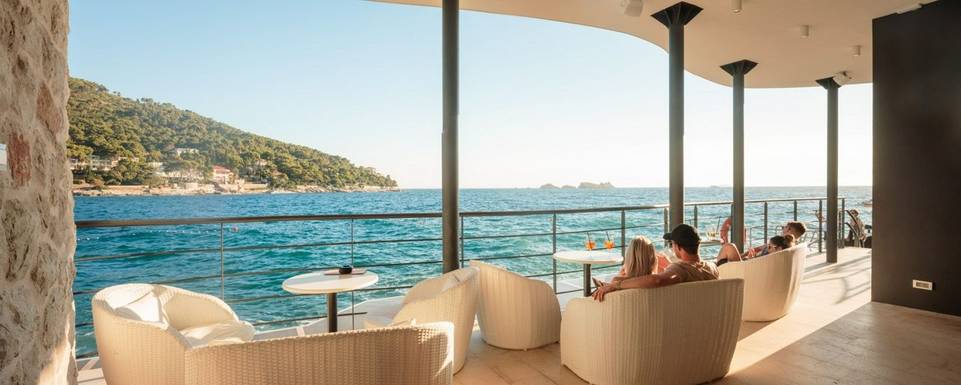 Two interesting facts came to light this week. Apparently Dubrovnik is the City most Brits still want to visit!
Post Office Money ran a survey which placed Dubrovnik at the top of the list ahead of Moscow and Krakow. We'd like to think we can provide anyone with the best advice and holiday experience to Dubrovnik. We would probably suggest a holiday to Dubrovnik matched up with a luxury island holiday to totally unwind on week 2. And in another survey run by the international Huffington Post, Croatia is named one of the top 2013 honeymoon destinations in the World, right up there with the Amalfi Coast and St Lucia in the Caribbean.
And we can see why. Croatia really does have everything from beaches, to culture and fantastic food and wine. Lots of guests are surprised at the gastronomy offered and Croatian wine is one of their best kept secrets. No wonder they keep it all for the home market and exports are at a minimum.
Our top honeymoon hotels are the Hotel Podstine, on funky Hvar Island renowned for having the most sunshine they even guarantee you money back if it rains! Or Hotel Bozica on Sipan island – we arrange for you to arrive in total style by private taxi and then speedboat from the mainland. Honeymooners all get a complimentary room upgrade if available and a bottle of sparkling wine with our compliments. We've already organised over 20 honeymoons to Croatia for next Summer. We are about to launch a wedding list service as well. Gives the choice for the bride and groom to choose add something to their Croatia honeymoon, we'd like to think thats far more interesting than a toaster!
We continue to refine our two and three centre holiday offering. One of our most popular, best value two centre holidays for this Summer was the Grand Hotel Park in Lapad Bay, close to Dubrovnik Old Town and then transferring over to the newly refurbished Hotel Sipan on a peaceful island where you can enjoy the most amazing sunsets. The transfer here are by private taxi and then private boat right up to the front of the hotel. Hotel Sipan is located within very easy walking distance of two of our favourite family run restaurants in Croatia, Konoba Kod Marko and Taurus, both have a fabulous fresh fish menu and are surprisingly inexpensive. Sipan island is ideal for those who enjoy walking, mild hiking, cycling or sea kayaking.