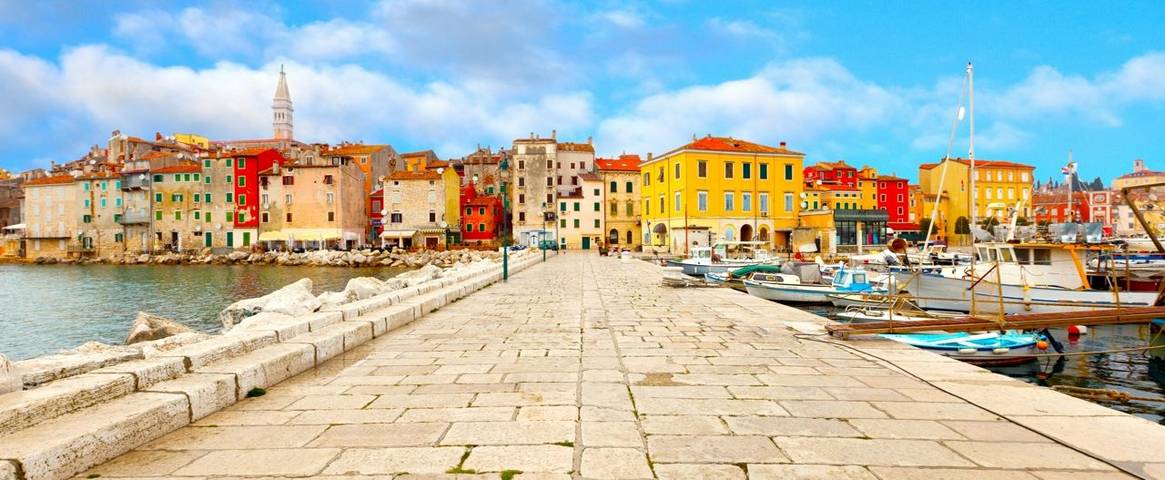 Cruising in Croatia couldn't be more different, so if you didn't think a cruise holiday was for you, this is why you should think again!
When cruise holidays are mentioned, most people have the idea of a huge ship and formal dinners on board. Cruising in Croatia couldn't be more different, so if you didn't think a cruise holiday was for you, this is why you should think again!
Here's our top 5 reasons to choose a cruise holiday in Croatia: 

1. Small and Friendly Ambience on Board our Small Ships
Yes, that's right our Croatia cruises offer an intimate experience. Most of our carefully chosen small ships only have 20 or so cabins, so your experience on board will feel personalised, and you'll have the chance to get to know your fellow passengers.
 
Here's an overview of our Croatia cruise holidays.
Check the individual itineraries for more details of the small ships. All cabins are air-conditioned and have their own en suite shower and WC.
2. Visit Croatia's Islands
There are more than one thousand islands dotted in the Adriatic Sea along the glittering Croatian coastline. Although most are not inhabited, there are many which are well worth visiting. Of course, you could take your back pack and travel by ferry, but our Croatia island-hopping cruises offer an altogether more civilised option – all you have to do is get on board and you will be taken to some of the most beautiful islands, It's a great way to see more of the country, without the stress of arranging how to get around.
 
Lots of our Croatia cruises take in the islands, but this is one of our favourites, leaving from Dubrovnik, the 7 night Island Hopping Cruise takes in the charming Elaphiti Islands, the glitz and glamour of Hvar and the beautiful nature reserve of Mljet – a real voyage of contrasts.
 
3.Visit the Majestic Coastal Cities of Dubrovnik and Split
Two of Croatia's most popular holiday spots are the coastal cities of Dubrovnik and Split. Most of our cruises start or end in one of these two beautiful cities. Approaching these impressive cities from the sea is a unique experience. Dubrovnik's imposing city walls are best viewed from the water, as is the stunning Roman Palace of Diocletian, which is at the heart of Split's old town.
Take a one-way seven night cruise, starting or ending in Split.
Ask our tailor-made holiday experts to add on a few days to explore Dubrovnik and/ or Split at the beginning or end of your cruise.
4. Flexible Dining and Evenings on Shore
One of the criticisms of traditional cruise holidays is that they keep you removed from experiencing the country. Try one of our Croatia cruises and you will find that the reality couldn't be further from this. Usually, you will have breakfast and lunch on board, and then for dinner you will be free to dine out. We are usually able to moor up in a convenient spot so that you can simply head out for an evening's promenade and choose a restaurant for dinner – seafood is a speciality on the islands, and delicious pasta dishes reflect the Italian influence. Some of our cruises offer a mix of dining on board and dinners on shore, such as our Luxury Dubrovnik to Split Cruise.
 
5. Cruise and Stay with our Croatia Mini Cruises
If you're still not convinced that a Croatia cruising holiday is for you, then why not try one of our mini cruises followed (or preceded) by a few days on dry land?
It's the perfect way to test out the cruise experience, whilst exploring Croatia's beautiful Adriatic coastline.
Try our Dalmatian Coast Mini Cruise, combined with a stay on land in Split.
For the ultimate bespoke cruise holiday, let our Travel Specialists help in tailor-making an itinerary as unique as you, on 01694 722 193.