Many influences from the past have shaped the culture of Croatia today. History has seen Croatia ruled by native tribes, Romans, Venetians, Austrians, Hungarians, the French, and experienced Communist rule from 1945-1990. Such a diverse and colourful history, together with an excellent education system has resulted in a nation of talented and skilled people/ 90% of Croatia is Roman Catholic and while many people attend church services.
Theatre, music, literature, dance play an important part in Croatian culture, for example, the dramatist Marin Drzic (1508-1567) is the equivalent to Croatia's "Shakespeare". The country's best known sculptor is Ivan Mestrovic (1883-1962). He was born into a Dalmatian peasant family and studied in Split then in Vienna. He went on to study under Rodin in Paris and settled there for a little while.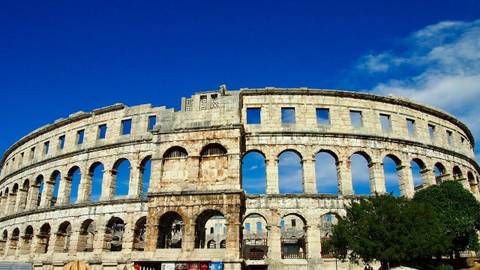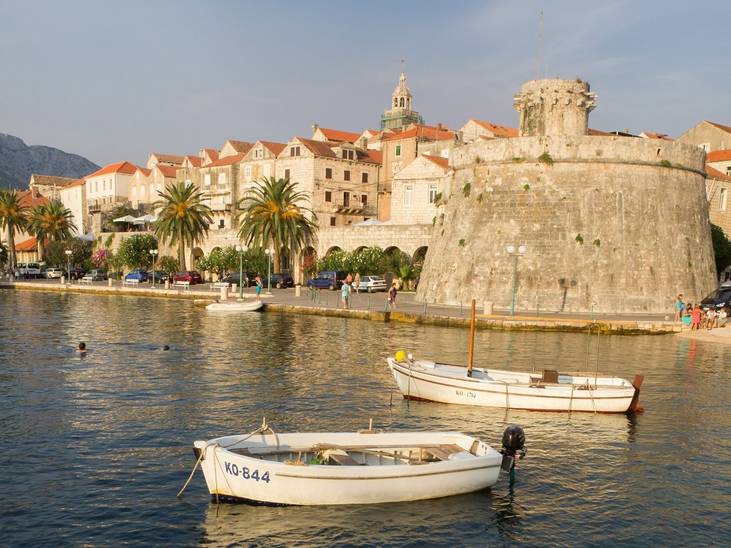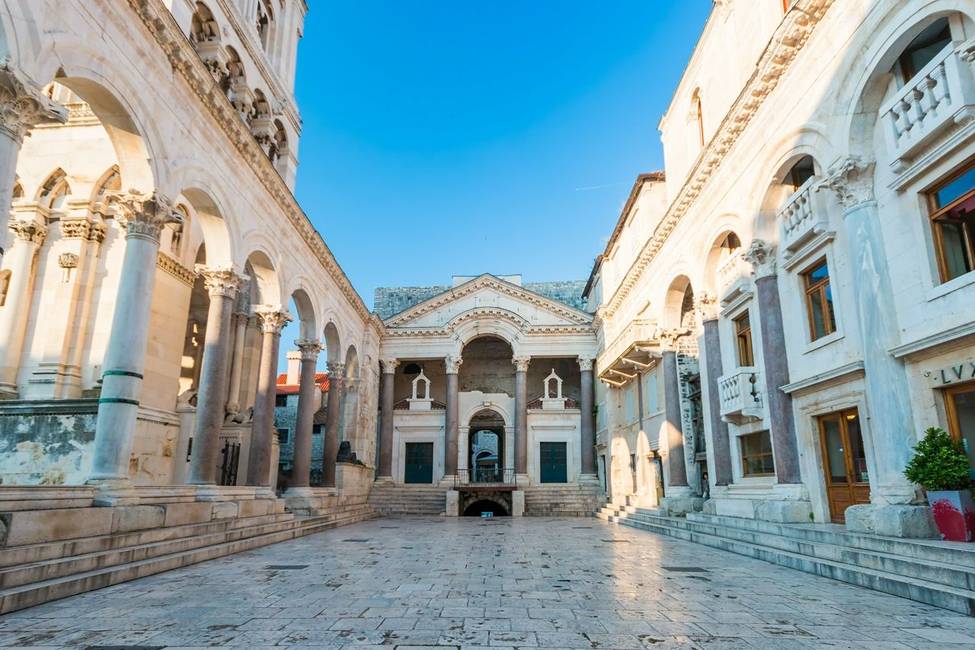 There are many architectural styles in Croatia which can be seen including, the classical Pula amphitheatre and Arch of the Sergi and Diocletian's Palace in Split. Byzantine architecture can be found in Porec at the Euphrasius Basilica. Zadar is known for its Pre-Romanesque structures, whilst renaissance buildings can be found in Sibenik with its famous cathedral, in the ancient wall city of Dubrovnik and the palaces of Hvar.  Culture touches many aspects of life for both residents of and visitors to Croatia. During any stay, it is a great idea to enjoy some local music, dance or theatre.
Visitors will see things that remind them of Italy or elsewhere in the Mediterranean, for example, the late afternoon/early evening "passagiata" where locals almost go on parade looking their best – to see and to BE seen. Families come together to enjoy a traditional Sunday lunch in a local restaurant that goes on for hours, a cultural tradition that seemingly will not be interrupted by the internet etc in any form!