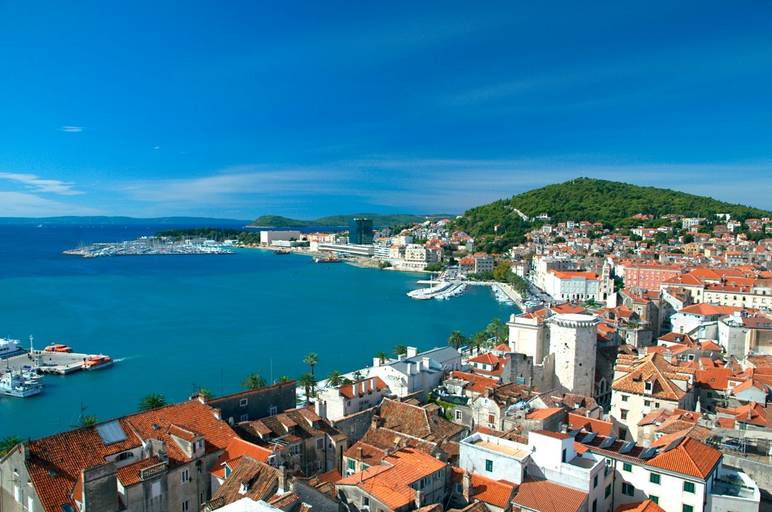 Cheers or should we say Zivjeli!
As its Friday and its been a long week, we feel ready for a relaxing glass of wine tonight and this brought back some fond memories of our experiences in Croatia.
We have been lucky enough to enjoy a stunning wine tasting at the Tomic winery on Hvar where your palate is tempted by some fabulous wines served with local delicacies designed to enhance and complement each other. Arrive at the winery and move downstairs into a beautifully renovated original wine cellar with brick arches reminding us of a cathedral.  We particularly rate their Plavec Mali and Prosek wines.  We left with our wallets considerably lighter. And saved the red to toast both Hvar and Croatia with our Christmas lunch. 
We would have brought back more but for our pathetic luggage allowance !  But on the upside, this gives us the perfect excuse to go back soon.  We weren't surprised that the Prosek won a major prize at the Decanter awards recently.
Bibich in Sibenik has some beautiful blended red wines, which are rich and the perfect accompaniment to a steak and salad.
The Boskinac Vineyard on Pag Island is a wine lovers idyll.  Pag is also well known for its tasty sheep's cheese.  Which is just lovely with the local prosciutto ham equivalent and a few olives.  Their best loved wine is a fine white, made from the gegic grape.  We'd suggest a holiday here at the Boutique Hotel attached to the winery.
The Katunar winery, owned by the family of the same name is on the rocky island of Krk.  This is particularly well known for its sparkling white and a very rich red wine.  They even export a little bit abroad as well so keep your eyes skinned
And finally the Tomac winery in Plesivica age their wine in clay amphoras.  Placed in subterranean storage for fermentation, the wine has a distinctive colouration thanks to the clay amphora in which they mature.  Their Reisling 2009 which was fermented and then aged in the aforementioned amphora before transferring to an oak barrel for a further 18 months and then aged in the bottle for a full year, was selected the Best White Wine in Croatia 2012.
No mean feat when so many of Croatia's wine wins so many gold awards at the Decanter awards each year.