Travelling to Croatia by air
From the UK there are many direct flights from London and most regional airports to six Croatian airports - Zagreb, Rijeka, Pula, Zadar, Split, Dubrovnik. Short flight times include Gatwick to Pula which is usually just under two hours and these airports are easily navigated (and no more than a 20 minute walk to the departure gate).
If you plan to include neighbouring Italy, Montenegro or Slovenia with a holiday in Croatia, Venice and Trieste airports in Italy are close to the Istria and Kvarner regions of Croatia, as is Ljubljana airport in Slovenia and Tivat and Podgorica airports in Montenegro are just a few hours' drive from the famous Dubrovnik area.  If you are able to travel on weekday flights, there is often a real saving to be made over weekend flights.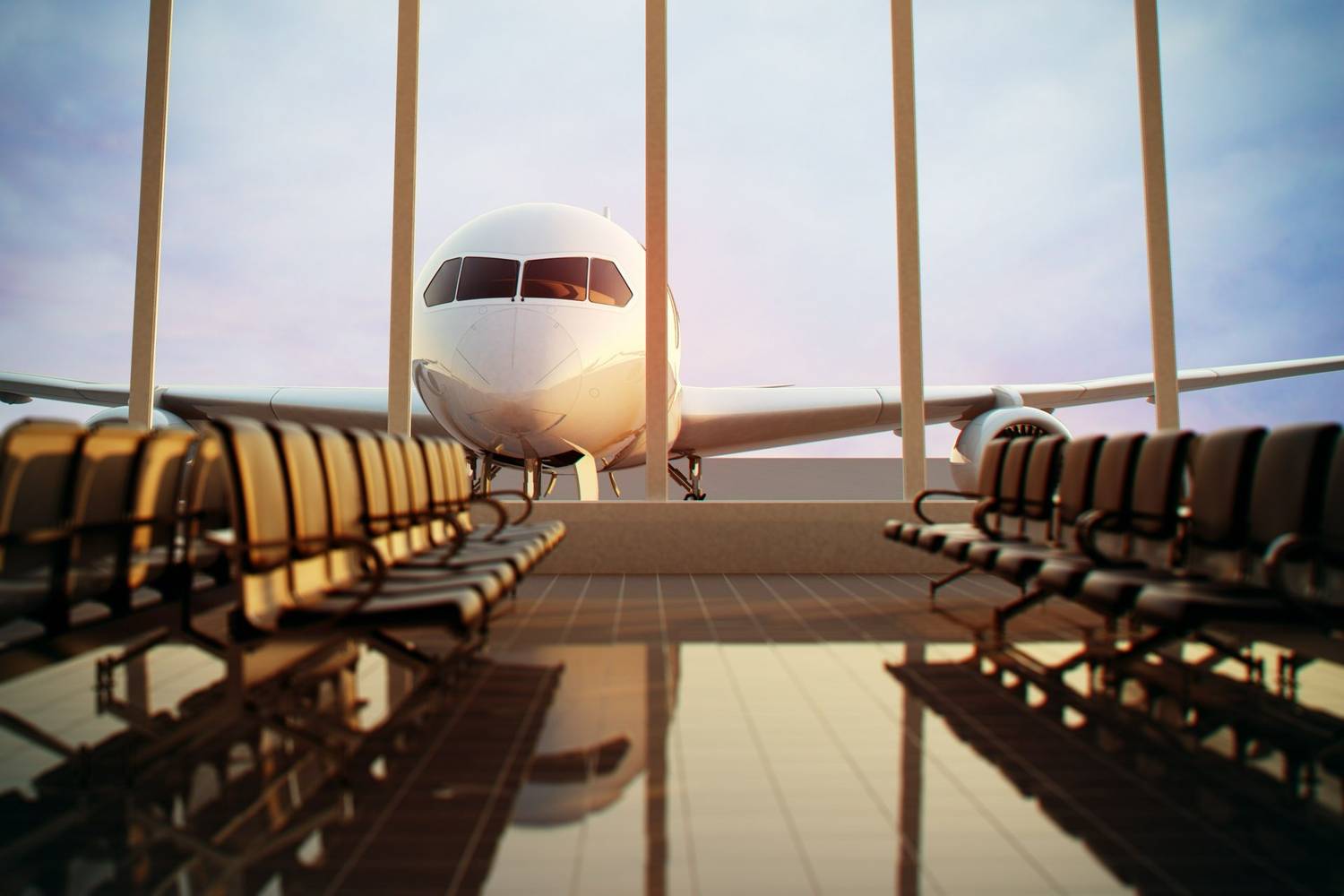 Travelling to Croatia by car
Some people prefer the independence afforded by travelling on holiday in their own car. Others prefer not to fly.
If you've driven from the Channel ports to Tuscany in Italy (as thousands do from the UK), then there's little difference driving to the beautiful Northern Adriatic regions of Istria and Kvarner.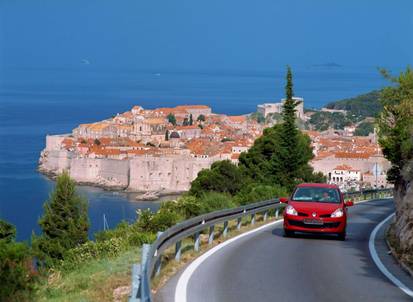 Examples-
Calais to Florence in Tuscany, Italy is a 14-hour 25-minute drive
Zeebrugge to Opatija in Kvarner region of Croatia is 14-hour 37-minute drive
If you are combining Croatia and Italy in one holiday, it is just a three-hour drive from Venice to Porec and around 90 minutes from Trieste to Opatija.
Further south in Italy there are car ferries from Ancona to Zadar and Split and from Bari to Dubrovnik.
We can arrange your ferry crossings and any en route hotel stops for you (Munich area is a good halfway stop if driving from UK to Croatia).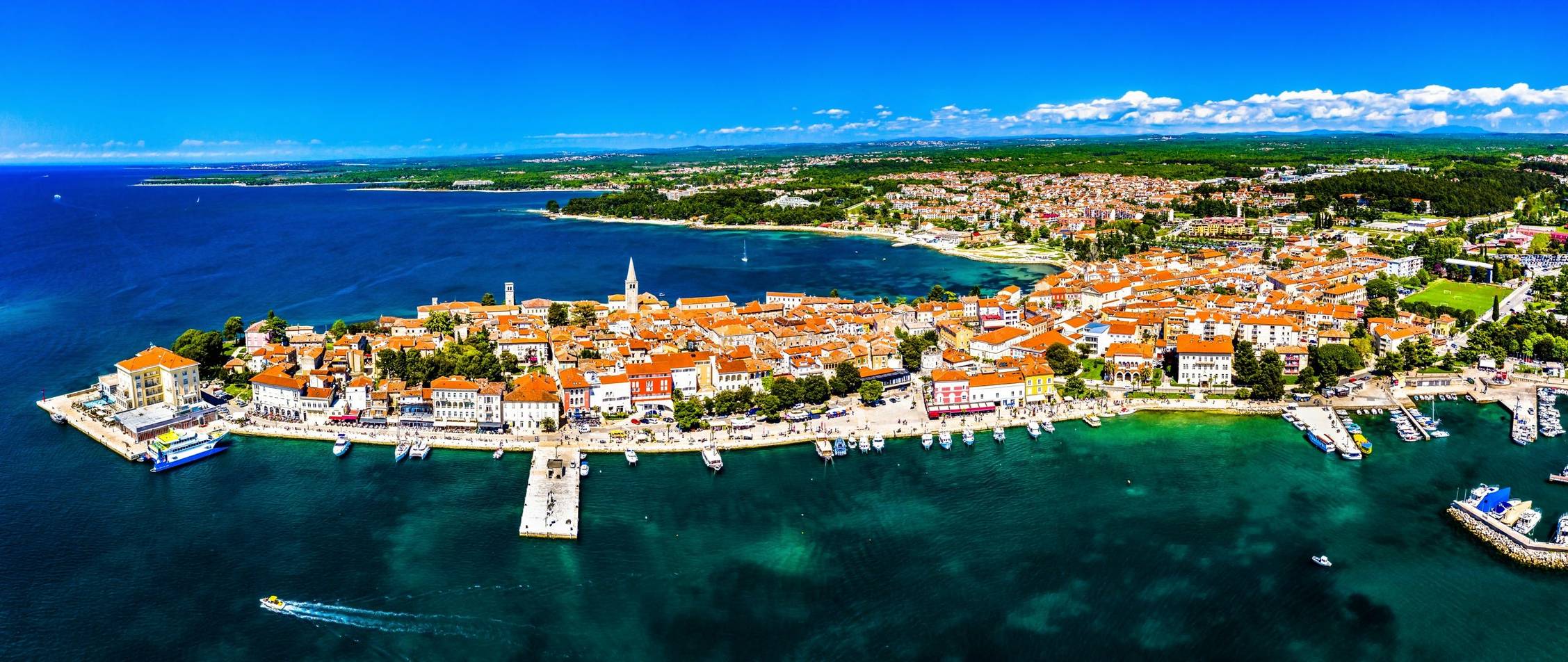 Travelling around Croatia
This is a fabulous destination for a twin or multi centre holiday and we can arrange private transfers anywhere in Croatia. An excellent motorway network connects the coast with Zagreb the capital and with the continental part of Europe. Ferry and catamaran services are efficient and usually run like clockwork connecting coastal cities, resorts and islands.   Domestic, scheduled air services connect the capital Zagreb with the island of Brac (summer service), Rijeka with Split and Dubrovnik and Pula with Split (all year) - most flights take around 60 minutes. Our hotels on Losinj offer a private flight service from most nearby airports including Zagreb, Pula, Rijeka, Trieste and Venice with prices on request.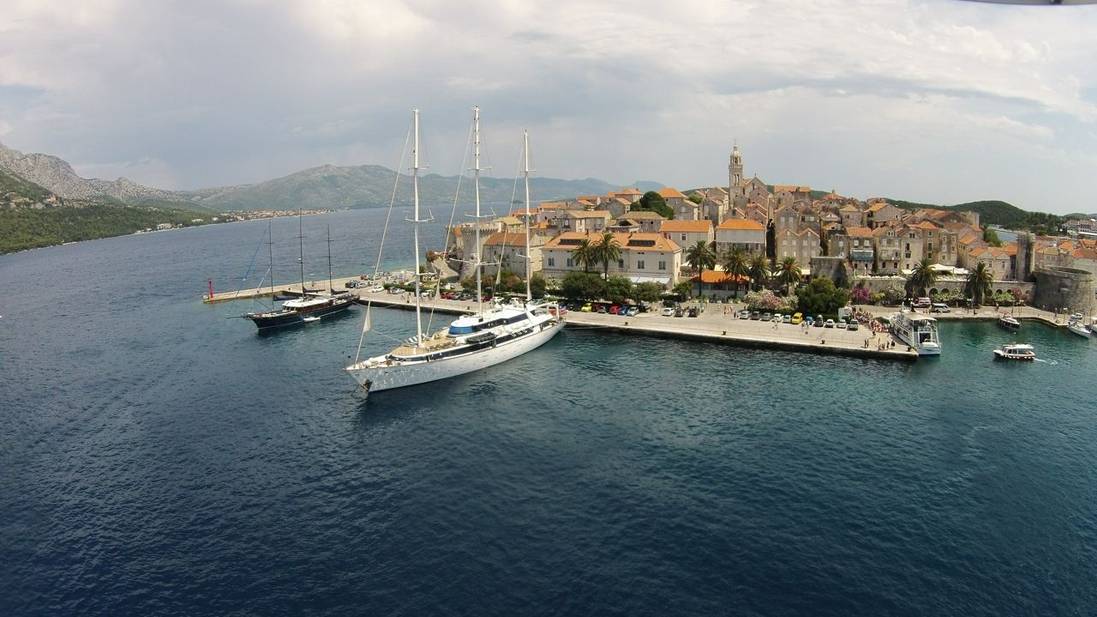 If you prefer to just chill out on the beach or by the hotel pool, there are local excursions including fish picnics including stops on an island or two which will enable you to see something of the regions. Our Croatia expert comments "being out on the Adriatic in a boat will give you such a wonderful perspective of the Croatian coast where pine and palm trees often seem to be touching the sea and terracotta and stone roofs of buildings glint in the sunshine. If you are travelling by ferry, go up on deck and just look out and if not, do tear yourself away from the sunbed and get out on the water even if just for an hour – it really is worth it". 
With an excellent road network, it is easy to combine a holiday featuring Croatia's capital Zagreb with a stay on the coast or on the islands. There are regular domestic flights from Zagreb to both Split and Dubrovnik (flight time 50 minutes) and the Opatija Riviera resorts are just a two-hour drive away.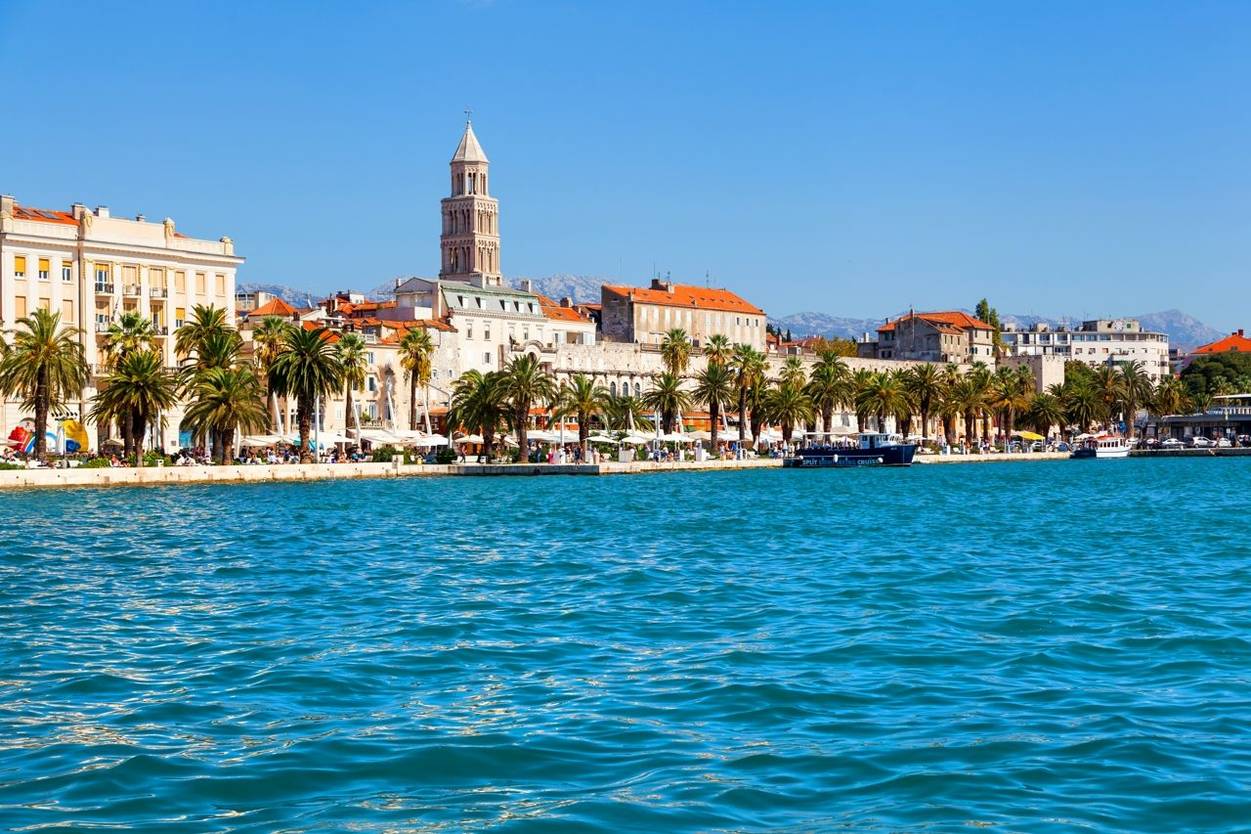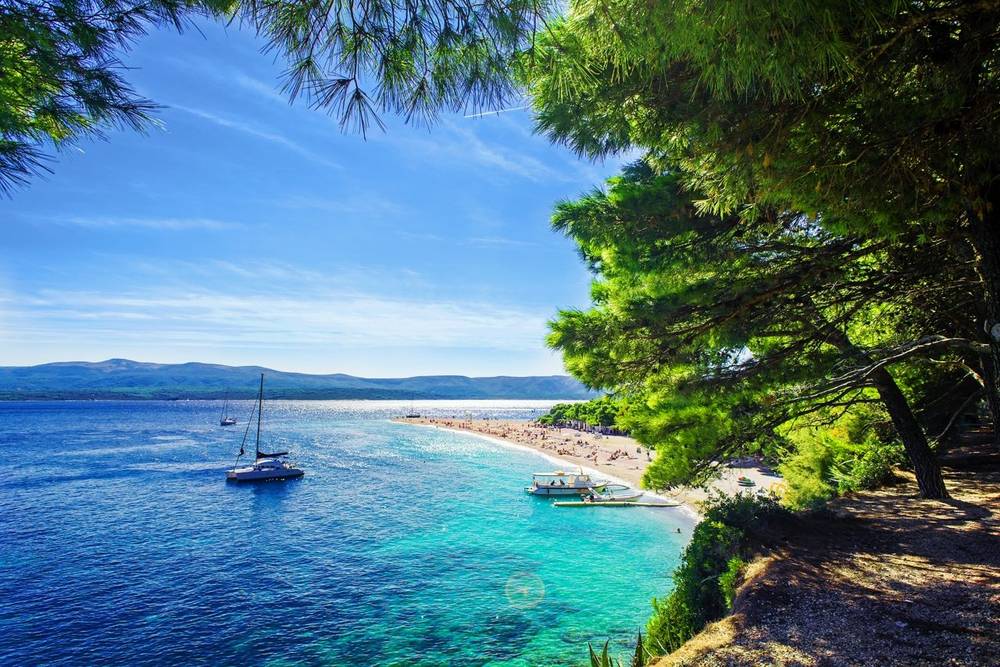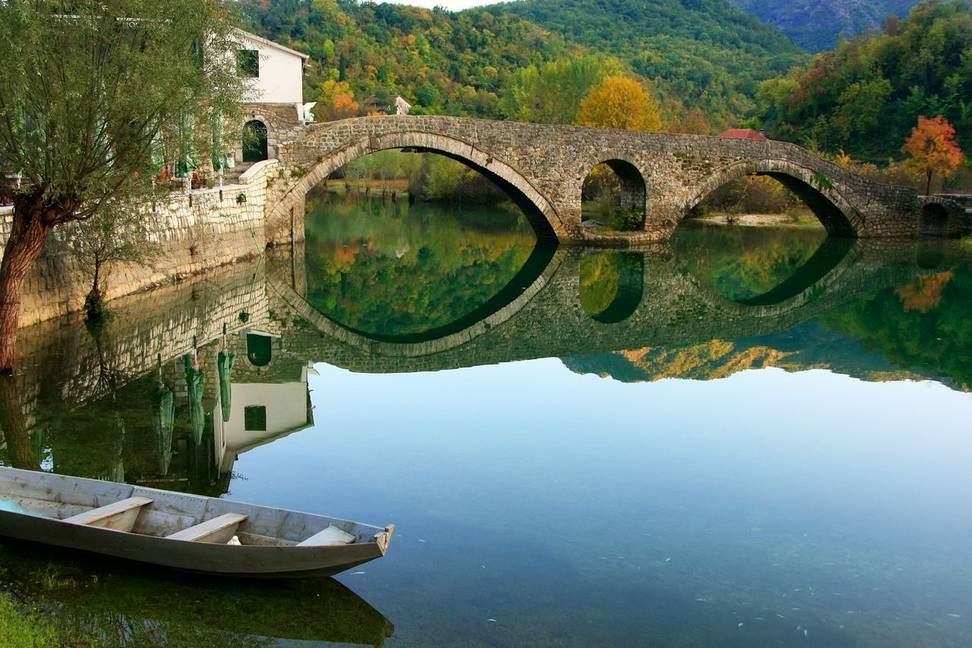 The railway system in Croatia is somewhat old fashioned although for those not in a hurry and who enjoy the nostalgia of train travel, there are some wonderful scenic journeys: From Zagreb to Split crosses part of Croatia and neighbouring Bosnia-Herzegovina yet can take anything from six-nine hours (by road using the motorway is usually four hours). From the delightful,  time-warp Opatija-Matulij station to Ljubljana in Slovenia takes around three hours and crosses fairytale landscapes as does the train from Rijeka to Zagreb which climbs up into the Gorski Kotar foothills, journey time four hours (by road using motorway is two hours).
Slower train travel lends itself to a picnic of local, fresh produce and a bottle or two of good wine!